Name

Peter van Eijk

Telephone

0031 62268 4939

0031 62268 4939

Website
Enquire by email
Club Cloud Computing
I want to help IT and other professionals become experts in realizing value with cloud computing. (go directly to Training.)
Information Technology, and helping people make better use of it, has always been my focus. For a long time, I was a consultant. Though intellectually stimulating, it often involved making long hours in windowless conference rooms, sifting through lots of details and making recommendations to clients only to return to these clients the next year to find out that they have not been able to make any substantial improvements.
Cloud computing has developed into becoming a much better delivery model for IT. But I cannot turn companies into cloud providers. It is the people in those companies that have to do that. And these people need to have the right competence, if they are to do it themselves rather than hiring consultants and surrendering to them. That is why I transformed myself into a cloud trainer.
If you want to become a better cloud professional, hop on over to Training. I have great stuff for you.
About Me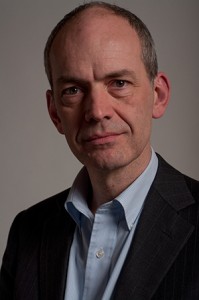 My name is Peter HJ van Eijk, and I have had my head in the clouds from before it was invented. Years ago I baptized my business 'Digital Infrastructures', because that is what I had been working on for most of my professional life. Nowadays we call that cloud computing and virtualization. I reckon those words will last a few more years, and with a little luck I don't have to rebrand my business again soon.
I develop and deliver cloud computing training. I like to illustrate the big issues of cloud computing with examples that are simple and down to earth. It is my belief that if it can't start out as a simple idea, it can't be made to work. Count on me for fundamental definitions, clear language, helpful insights, and valuable competence.
Authorized CSA training partner
-->
-->
-->